Leadership Program in New Mexico
The Mountain Center's Professional Development Program custom builds various aspects of leadership and management development as well as individual and organizational self-care and renewal with a holistic and intrinsic approach.
Think about it: What can rock climbing teach me about leadership? What can being suspended in the air 25 feet off the ground teach me and/or the team holding my rope about trust, support, and the importance of healthy communication? What can learning mindfulness practices of being in the moment and connected to my breath teach me about being a better supervisor? How can laughing and having fun while learning a new concept or perspective in leadership be beneficial for me as an individual and for the culture of the organization of which I am a part?
Answering these types of questions supports growth both personally and professionally, and we strive to create professional group experiences that deepen and integrate this type of profound change. 
Through active learning experiences, The Mountain Center helps groups identify and practice creating a safe and supportive environment, then encourages people to face challenges, be brave and reflect on their learnings and link them to their professional lives.
If your staff needs renewal or group team building, or your board needs some bonding and vision time, we can design the right program for your team.
Professional Development Programs and training we offer:
Elements of Leadership
Renewal and Reconnect our Purpose
Adventures in a Caring Community for Educators
Wilderness First Aid
Customized Professional Development programs or training based on needs and outcomes
Some of the organizations for whom we have provided professional development:
Coalition to Stop Violence Against Women
AMERIND Risk
Team Rubicon
Serenity Mesa Treatment Center
Kewa Behavioral Health
New Moon Lodge
El Centro
Bernalillo Juvenile Probation
Kha'p'o Community School
Custom Therapeutic Programs
The Mountain Center creates programs tailor-made to the needs of your group--be it a business, a nonprofit, a company retreat, school group, leadership or a behavioral health program. We are dynamic in terms of supporting the needs of our partner agencies and communities.
Some of the partner agencies and communities for whom we provide Custom Therapeutic Programs:
Cibola County
Valencia County
Santa Fe Teen Court
Española Teen Court
Bernalillo County
Sandoval County
Butterfly Healing Center
Inspire Santa Fe Protégé Gathering
Taos Pueblo
Teen Dating Violence Awareness (NMSU)
Breakthrough Santa Fe
American Indian Summer Bridge
Bosque School
Creativity for Peace
Our Professional Development Program is accredited by the Association of Experiential Education's Adventure Program Standards.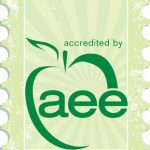 What Sets The Mountain Center Apart
We are accredited by The Association or Experiential Education and our staff is highly skilled in both facilitation and risk management. Our staff is passionate about the work we do and the mission we serve. We have a track record of 30+ years of effectively using experiential adventure to achieve client objectives. We offer two great locations for off-site meetings, retreats, seminars, and training programs:
Our training facility at our headquarters in the beautiful village of Tesuque, New Mexico
Our urban adventure and training center in central Santa Fe, New Mexico.
We welcome your questions. For more information please email us at: info@themountaincenter.org